Roseville and Sacramento Personal Injury Attorneys
Get the compensation you deserve!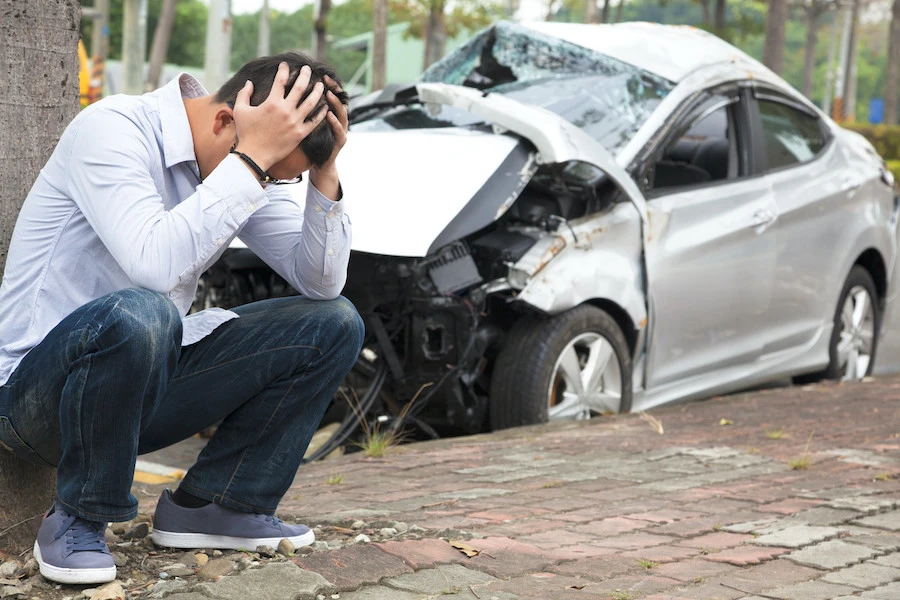 The trial attorneys of Ashley Injury Lawyers have decades of combined experience.

We fight for victims involved in auto accidents, motorcycle accidents, truck accidents, dog bites, slip and falls, nursing home abuse, and neglect.

At Ashley Injury Lawyers, we've spent our careers advocating for those wrongfully hurt through no fault of their own.

Our priority is you. We understand that many injury victims face devastating circumstances. Your job is to get better and regain your health; we do the rest. We succeed when you're back on your feet physically and financially.

Nothing is more critical for our team of personal injury attorneys and paralegals than fighting for the justice and compensation you deserve. 

For those in Sacramento, Roseville, Granite Bay, Rocklin, Folsom, Lincoln, and the throughout the Northern California area who have been injured, contact Ashley Injury Lawyers for a free case evaluation.
Personal Injury Law Experts
Personal injury cases can be troubling and challenging experiences. The justice system cannot always provide the best support for those injured through no fault of their own. In that case, it's wise to find an attorney with extensive knowledge about how these types of claims work, so you get compensated appropriately!
It's essential to hire a highly skilled attorney who can help ensure success in your case and provide stability during difficult times.
The attorneys at Ashley Injury Lawyers have decades of experience handling personal injury cases and fighting until clients receive justice. The right lawyer could mean everything. Make sure to choose wisely and quickly before it's too late.
WHAT WE PROVIDE OUR CLIENTS
Roseville & Sacramento
Personal Injury Attorney Reviews
We Found A Powerhouse Attorney with Ashley Law
Tony Walker
My son, Anthony, was killed in a devastating car crash two years ago. I had seen Ashley Laws commercials on TV and knew she was someone we could trust. We were right. She fought for justice for my son and will fight for you. If you've been injured in a crash, call Ash.
Ashley Got Me $850,000
Reginald Kimble
A big rig smashed into me. I needed a great local lawyer. Everyone told me to call Ashley Law. She was the bomb. She fought like crazy for me and got me $850,000. Thank you, Ashley!
Ashley is the GOAT!
Meilani Yim
When I was rear ended by CHP, I was so afraid and hurt. I didn't know what to do, and Ashley Law helped us from the day of the crash. As I got worse, Ashley Law got me the treatment I needed, and I didn't have to pay anything upfront. Ashley is the GOAT! She truly cares about her clients.
Sacramento Dog Bite Attorney Review
Lauren Bigam
They did an amazing job helping me with my daughter's dog bite case, We went to them the week before Memorial Day and the case was completed by the middle of September. Everybody is super friendly and never once did I have to worry if it was being taken care of. I would highly recommend them to anybody.
Sacramento Personal Injury Lawyer Review
Leslie Simicich
I give them 5 stars because they are awesome and will help when you need it and always available if we had a question or help. Because of all the work they did we got our case discharged. We are two happy campers. Thank you so much Amerio for all you did. I highly recommend them.
Sacramento Car Accident Attorney Review
G Olsen
Very satisfied with the outcome of my case! Thank you to all to helped make a terrible situation much more bearable. I recommend these guys to anyone who's been hurt in a car accident.
Sacramento Personal Injury Lawyer Review
Nick Rodriguez
Great people. They helped me out big. I recommend they help you out as well.
Sacramento Personal Injury Attorney Review
Tanyia Williams
Very helpful very professional straight up caring. I appreciate everything thank you.
Sacramento Car Accident Attorney Review
Gina Fae
These guys did EVERYTHING I needed! Due to the injuries from the car accident, I was in the hospital for about a week, but they made sure to come straight to my hospital room to get business started 20 minutes after I initially called.